This article was written by Lu Diodovich, a wine expert with extensive experience in winery travel and wine tasting. She is also a brand ambassador for several wine brands.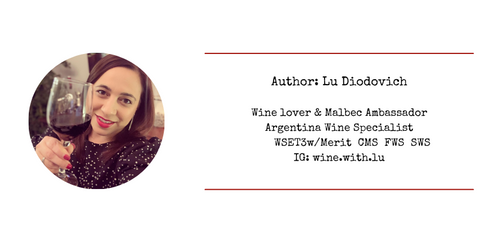 "The date is set! I am going on a wine trip!
Now, I just need to choose which wineries I'll visit."
It might sound easy but it's actually not!
   Only a 2 hours drive from Los Angeles, takes you to the Central Coast wine region, in California. So, if you live in Southern California, deciding to go on a wine trip is a no brainer. You just choose a weekend (or even just one day of the weekend), fill up the gas tank and you are ready to go. If you are lucky to have a day off during the week, even better!
   But the Central Coast is a large enclosing American Viticultural Area that extends from the south of San Francisco all the way to Santa Barbara, California.
   The region contains 40 AVAs (or subregions) including Paso Robles, Santa Cruz Mountains, Monterey and Santa Barbara, and each of these subregions specializes in different types and expressions of wine.
So, if you decide to go on a wine trip and make the best of it, there are many things you need to decide and research before starting to drive.
   First, you need to decide how long you want to drive. If you are dedicating the whole weekend to your trip, you might be able to travel a little bit further and go to Paso Robles. Paso Robles is the halfway point between San Francisco and Los Angeles, that means a three and a half hours drive. If you are just doing a day trip, you might want to stay closer to L.A. and maybe drive no more than 2 hours. And that will take you to the Santa Barbara, Lompoc, Solvang or Los Alamos area.
   As I said, each region is known for different grape varieties. For example, if you go to Paso Robles, you need to know that this area is known for its Cabernet Sauvignon, Grenach, Zinfandel and Syrah. And if you visit the Santa Rita Hills area, you'll get to try great Pinot Noirs and Chardonnays, grape varieties for what they are known for. I usually use google maps. I decide how many hours I want to drive, check where so many hours will take me and then look at the wineries in the area. Some are more popular than others, but, after visiting many of them, I got to the conclusion that they are all good and unique in their own way. So, no bad choices there.
   Second, you'll need to decide how many wineries you are going to visit. Be aware that to visit a winery and do their wine tastings usually requires reservations. You can go to the wineries webpages where you'll find an easy link to make reservations, by date and also by the hour. Most of the wineries, during the weekend, open at 11 am and close at 4 or 5 pm, and an average wine tasting takes you an hour and a half. So, if you do your math right, you'll only be able to go to up to three wineries a day. Don't forget, there's always a little bit of drive between wineries.
   Third, let's talk about food! Most of the wineries do not serve food! That might be a surprise to you and you need to be prepared. You shouldn't go around drinking wine and not eating. Most wineries let you bring your own food, some might have food trucks at their property and just a few, have a food menu. I love to bring my own food, usually I make a nice charcuterie plate on a container or tray that is easy to carry around. That way, I know I'll be eating all the things I like and I can even bring food that will pair nicely with the wines I am planning to taste. On the charcuterie tray I make sure I have different kinds of cheeses, always including soft, medium and hard types, cold meats like salami, ham and prosciutto, crackers or sliced bread, nuts, berries or grapes and dark chocolate! You'll find that very few wineries have a food menu but when they do, you should try it. Wine tastings that include food, of course, are more expensive, but the menu will include dishes that are a great pairing to the wines you are going to taste and that gives you a whole new experience.
   Visiting wineries can be all about the wines, the food and the company, or it can be a little bit more. Some wineries offer tours around the property. They'll take you to see their cellar, the place where they actually make the wine and they'll explain to you how the process of making wine works, and that for me, it's the cherry on top. If you have the chance to take one of these experiences, I suggest you do. And if that it's not available at the winery you are visiting, at least take a moment to walk around the vineyard, look at the color of the grapes and smell the air. When you are back at your glass of wine, you'll experience it in a different way.
   Once at the winery, don't forget to ask about their Wine Clubs and their special offers. This is something that varies from one winery to another, but often, most of the wineries will forfeit the tasting fee if you buy a certain amount of wines. And if you become a member of their Wine Club, which is a wine subscription to get their wines several times a year, you might be entitled to free tasting for you and some friends every time you visit the winery. They even have, a few times a year, special events on site for Club members only.
   Now, you know what to do!  Decide on a date, what region you'd like to visit and how long you want to drive, choose the wineries you'd like to check out, plan ahead on the food and, the more important thing, once you are there, relax and enjoy it! Every wine trip is fun and unique, and a great experience you'll remember for a long time.
   My top tip: Drink plenty of water during the day, you'll thank yourself the following day.