Discover the Best Wine Country, Experience California: Temecula Valley
California is one of the best countries to manufacture outstanding tasteful wines. Even wines like Zinfandel and Pinot Noir are said to be made in California with the healthiest and tastiest grapes ever known. From the bigger to smaller varieties of wines like Valdiguié are known as the best thing to exist in California.
If you have a decent celebration coming up which requires wine enriched with luscious flavors, Temecula Valley is the best option to go for. To learn more about why and how Temecula Valley in California is well-recognized worldwide, keep on scrolling.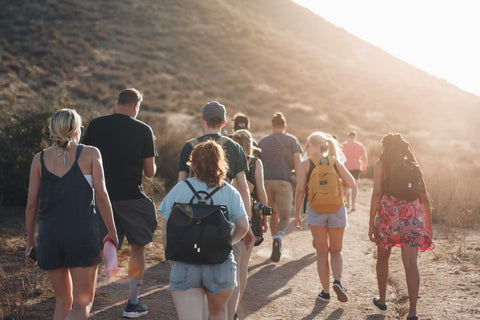 History of Temecula Valley
The geographical location of the Temecula Valley seems to be about two hours from the south of Los Angeles. Considering the major southern California cities and airports, the Tuscan-like region of wine seems to be located in less than two or one hours.
The concept of the American Viticultural Area (AVA) began in 1968 when several commercial vineyards were planted to harvest wine grapes.
Ever since the renowned Disneyland designer, Beldon Fields, built a Snow-White-themed cottage for his wife back in the 1970s, the place became their very favorite. Back in the nineties, Les Linkogle and Dorian Linkogle bought the land from him and found the land to be perfect for harvesting wine grapes, even though they bought the land for their son Larry's motorcycle range.
Being a fan of wine, many people are aware of the internationally renowned category of wine grapes that the couple planted like Viognier, Cabernet Sauvignon, Riesling, Zinfandel, and Merlot.
After the wineries produced award-winning wines with the couple's harvested grapes, the Linckeggers were thrilled to build their own winery. Since the couple had promised Beldon not to touch the architecture of the cottage, they tried their best to turn the cottage either into a wine classroom or a tasting room.
Their winery is now recently known as "Wild Rose," a literal derivation of "Sleeping Beauty". Many travelers, visitors, and Californians have been attracted to the winery since it started its success in 2007.
Now, manufacturing the wine from the grapes that the couple harvested feels like a fairytale. This is because the wine is manufactured in a place surrounded by a Disney-themed cottage.
Temecula Valley Wine
Wine made from the harvested grapes from the Wildrose located in the Temecula Valley has been one of the most favored and renowned wines globally. There are many things that you can be aware of before you plan to buy a pack of wines made in Temecula Valley.
Below are some of the major parts of the information you should be aware of.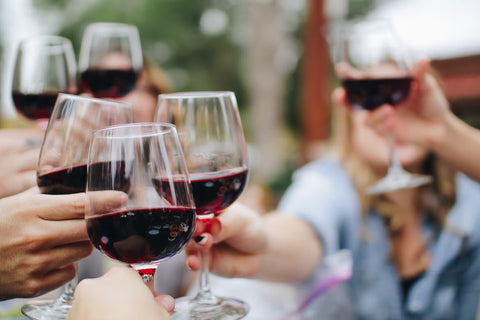 - Making of Wine
Since the vineyard of Wildrose is located at the top southern hills of the Temecula Valley, it is known as not suitable to grow grapes due to the hot weather. The poor soil, climate change, and the cool morning breeze are perfect for growing wine grapes like Zinfandel, Viognier, and Cabernet Sauvignon.
Wildrose in Temecula Valley is committed to producing wine through handcrafting methods, the traditional method of manufacturing wines. Using the traditional method for making the wines, oak barrels and yeasts produce wines in small groups. Even the barrels are changed by hand; the process takes almost three months to bring out the best wine.
The wine, after being made, does not get filtered so that the purity of the flavors is savored by the one drinking it. It is their pure dedication towards originality that has achieved them great honors and recognition all over the world.
- Amount of Production
In Temecula Valley, the approximate range of wines being made per year is almost 3,500. The winery is known to produce a minimum of 2,4000 wine bottles and a maximum of 3,500 cases of wines from different wine grapes. The winery is also known to have its star products, including Viognier whites, Zinfandel, Merlot reds, Petit Verdot, and Cabernet Sauvignon.
With its several productions of wines, it has won many awards in Finger Lakes International Wine Competition and the San Fransisco Chronicle Wine Competition. Its red wine is also famous for having a blend of 40% Cabernet Sauvignon, 40% of Sangiovese, and 20% of Merlot. The aroma is one of the wine's most attractive parts, consisting of dried barries, vanilla, ripe plums, white pepper, and cedar. People have lauded the wine's taste and aroma for ages without complaining about either of their wines.
Bags to Carry Wine Bottles In
If you're planning either a picnic or want to carry your own wine bottle to a fancy restaurant, or you're going on a date, Tirrinia has decided to come up with a solution for your problems. For your wine travel case, Tirrinia insulated wine bags are created solely to ease up your discomfort of holding the chilled wine bottles. 
Similarly, if you're traveling to a place that has bumpy roads or is a long ride, then carrying insulated wine bags from Trinia should be your go-to option.
There are many insulated wine bags that can help keep your wine or champagne bottles chilled without having to worry about them crashing into each other.
For insulated wine bags, the Tirrinia 4-bottle wine carrier bag has now become the most popular among people for their long journeys of vacation.
Lets' discuss the best wine bag you could ever find to resolve your stress of carrying wine bottles!
Tirrinia Wine Carrier For 4 Bottles
If you're planning to gift someone a present for their birthday but can't decide on a specific thing, then the Tirrinia 4-bottle wine bag holder is just the option. Wine bag holders are a must if you're on an outing and want to bring your savored drinks. Trinia 4-bottle wine carrier bag of wine has all the features you could ever ask for without the stress of bottles crashing into each other.
Features
Size & Capability

- This

Tirrinia wine bag holder is the perfect bag to hold 4 bottles. It has a large capacity and can keep your wine or drink safely without letting them crash. Tirrinia 4-bottle wine carrier, which is an insulated wine bag, has the size that is the best option to hold 4 bottles of chilled wine or champagne without letting heat get to it. The insulated wine bag has the capability to hold 4 bottles of wine or champagne, so you can travel for a long time without the bottles shattering into pieces.
Thick-Padding

- The

wine bag for travel is also known to have thick padding, which is perfect for a journey that includes bumpy roads and several speed breakers on the way. Inside this wine carrier, 2 fastener belts keep 4 wine bottles separate. Tirrinia 4-bottle wine bag for travel has the right amount of thick padding that restricts the bottles or their glasses from bumping into each other. Thick padding is one of the best features of the Tirrinia 4-bottle wine carrier that many people have loved due to the bottles staying safe even on bumpy roads.
Thermal Insulation

-  This

Tirrinia wine bag is made of thermal insulating material, which keeps your drinks chilled so you can drink whenever you want. You just have to keep the chilled drinks inside the Tirrinia 4-bottle wine bag holder, and the bottles will be kept just the way the entire ride. Your wine travel case will be easily solved with the help of the Tirrinia 4-bottle wine carrier, as its thermal insulation results in the bottles staying chilled to relax your mind.
Special Features

- The

Tirrinia wine bag holder comes with a handle made of leather and a front zipper pocket with a detachable strap metal buckle and dual zippers. Besides, its stylish look elegant on people of all ages and any gender. Wine bags for travel has now become the trendiest part of the century as many people have opted for Tirrinia 4 bottle wine carrier bag of wine for their wine travel cases.
Bottling Up
Wine bags are the perfect option to bring your wine bottles wherever and whenever you go. The Tirrinia wine bags are cute, elegant, and stylish with the perfect fabric material so that you can carry them either to a friendly gathering or a fancy restaurant. For your wine travel case, opt for a wine bag or even the Tirrinia 4-bottle wine carrier to answer all of your queries regarding the wine bags for travel.
Choose any wine bags and travel sophistically with the help of decent and elegant Tirrinia wine bags. You just have to pick the most suitable Tirrinia wine bag for yourself, and you'd be mesmerized by the features it'd provide you.
Buy Tirrinia 4-bottle wine carrier and make your traveling carrying wine a hassle-free experience!